Quick II
Customer management and inventory management are becoming increasingly important among businesses. With Quick II, you can easily and quickly create and manage your inventory, invoices and customers.

Quick II is a web-based inventory and customer management system. You can share data at an organizational level and collaborate with all of the departments within your company. You can manage your business anywhere,anytime.


Warehouse Management System
ProFlow(WMS) is a innovated multilateral collaboration platform, it incorporates different parties in one hosted base, helps wholesalers and retail stores to manage warehouse, inventories, orders and customers as well as on site work schedules in a more integrated and automated way. The newer version ProFlow 2013 added more features to warehouse module, makes the warehouse work much more easier.
Features

E-Commerce F2C/O2O
Build an eCommerce website and start selling online today. eComCreator provides Web store capabilities that help virtually any business to create a dynamic and personalized online/offline store. Integration with inventory, warehousing, supply chain,CRM, accounting, sales and support departments enables your company to offer customers a rich Web experience without using costly IT resources.
Features

Customer Relationship Management CRM
CRM is becoming increasingly important among businesses. It provides versatilities in enhancing sales, customer support and success in business. CRM system can create significant organizational efficiencies, improve your customer experience.
Benefits
Creates efficiency by reducing the use of inefficient processes
Builds profitable relationships
Collaborates in all departments
Accesses customer information anytime, anywhere
Increases sale and bring in consistent revenue
Improves customer experience
Features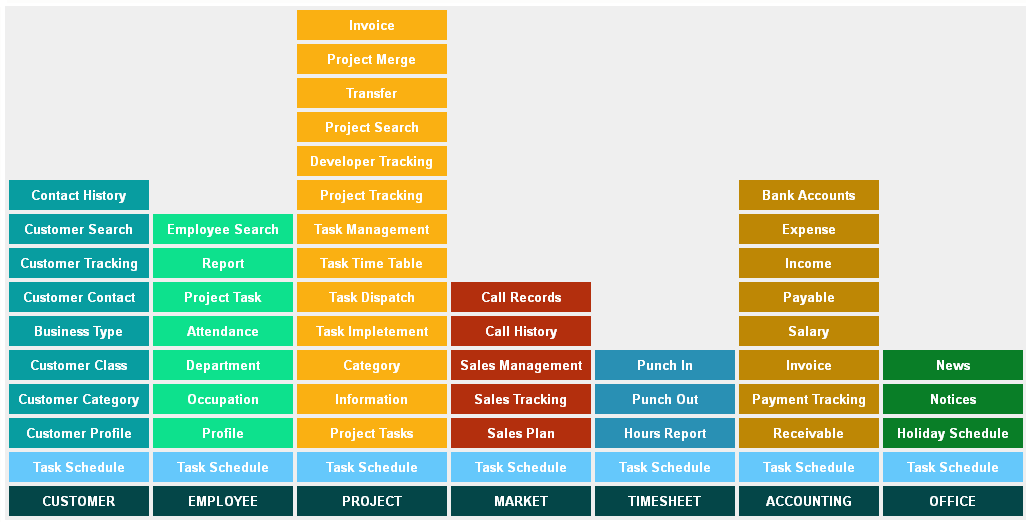 Education Management System
We created this simple system to fulfill the basic administration needs of career and language schools. This system will help you with reducing cost and being more effective in your school management.
It meets the requirement of PCTIA qualification.
It is a simple database that allows you to keep your school administration compliant and organized.
It will help you with your daily school management routines and deliver you from your paper work.
Features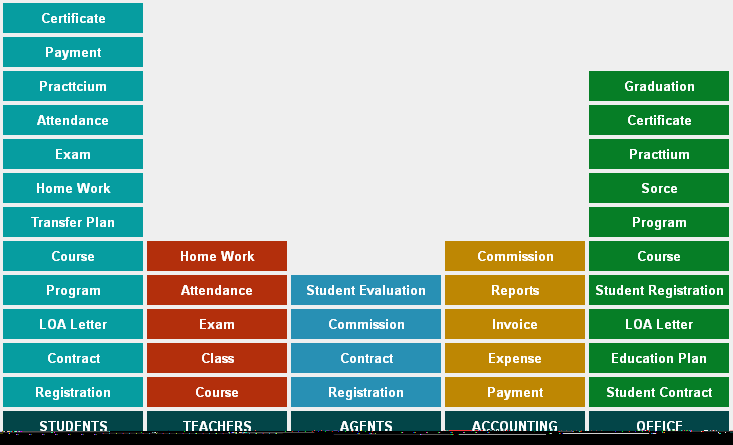 We created this simple system to fulfill the basic administration needs of career and language schools.
CUSTOMER CONTACT TRACKING
Easy to get contact records for each customer
Schedule future notices for contacts
Auto calculate shipping fee by the size and weight of package
Search price for the shipping fee